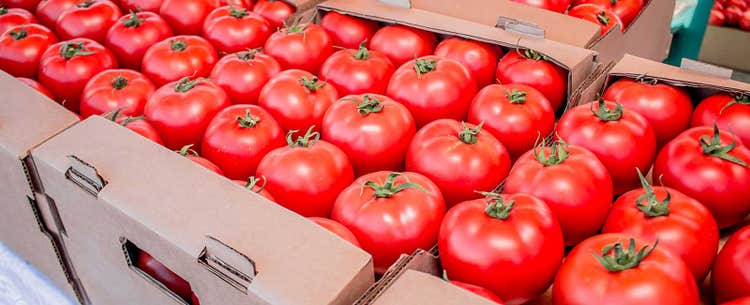 Produce Packaging
Total Produce Packaging Solutions
Orora Fresh provides stock and custom packaging solutions which includes design, automation, operational support including vendor managed inventory (VMI) and Just in Time (JIT) delivery.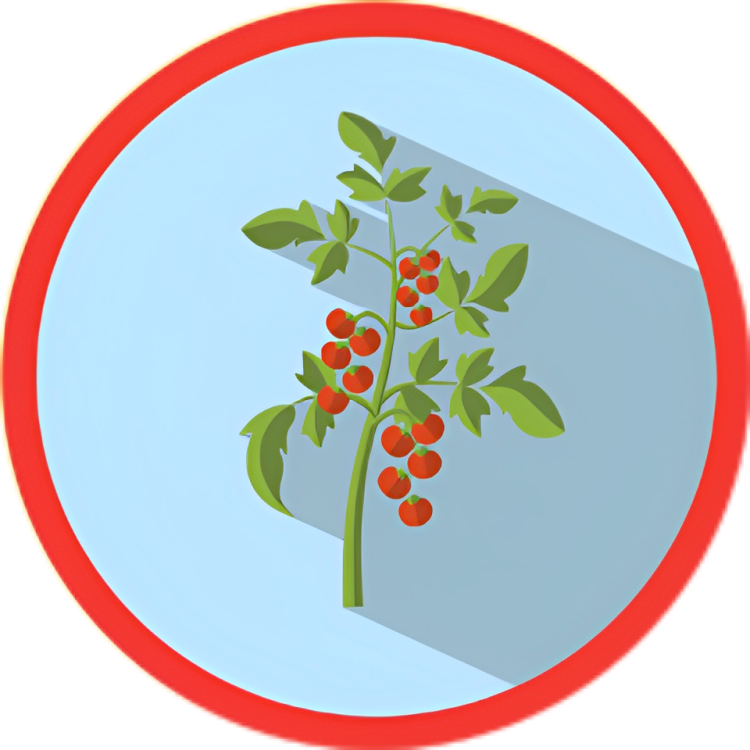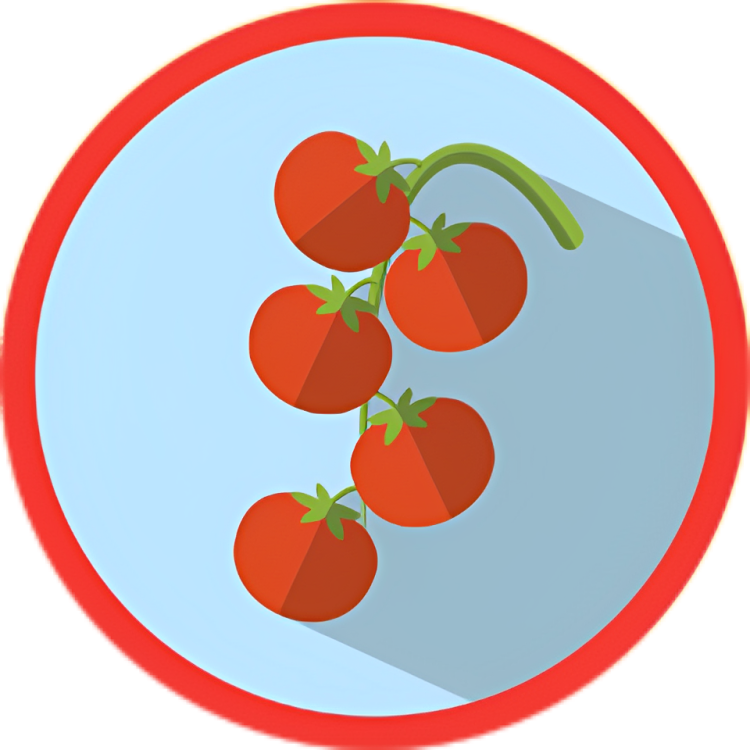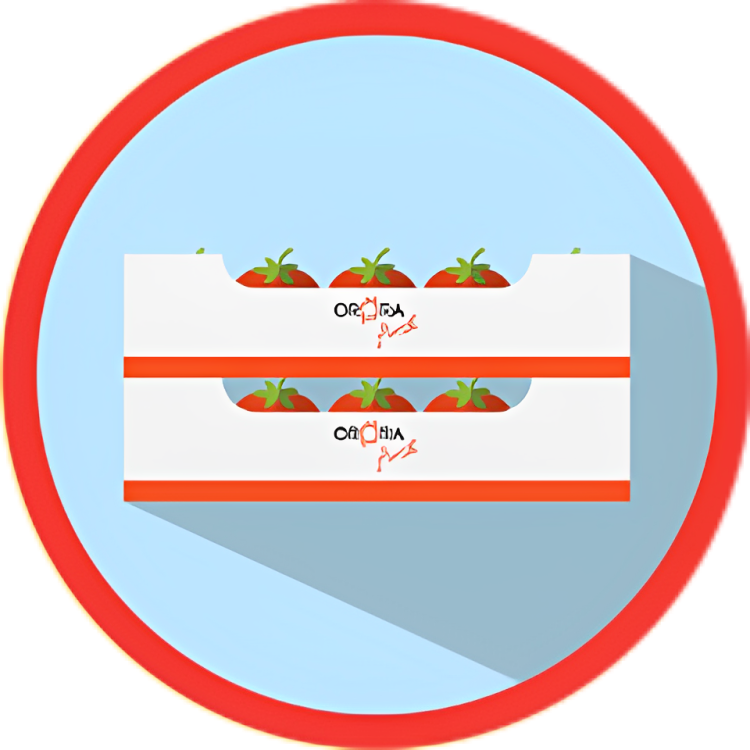 Habitat® Trays
The Habitat® family of trays was created by Orora Fresh to be the best environment for produce in the retail environment. Our Habitat® trays reduce damage while perfectly displaying the produce inside. Learn more by hovering over the dots on the Habitat® tray below: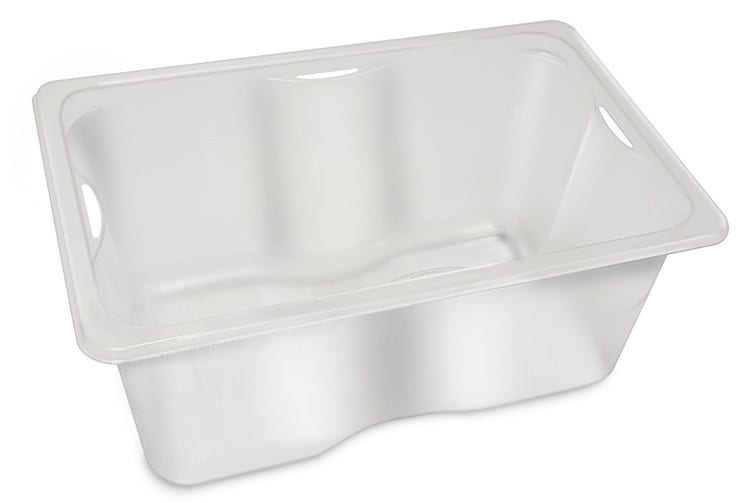 A full sealing flange which produces approximately 85% stronger seal than a vented interrupted flange.
4%
15%
HideAwayVents system that strategically placed and hidden on the inside of the tray, allowing the full function of traditional side venting without compromising the display of the product in the tray.
14%
38%
Smooth edges around the base of the tray where produce like soft fruit is normally exposed and damaged by ribbed pressure points in order to reduce damage.
43%
73%
Ribbed edge design that increases the strength of the sides of the container to better withstand shipping and stacking strain on retail shelves. The precision curves disappear into the side wall of the tray to create a strong yet clear.
46%
25%
Juice traps can also be added to any tray design in order to separate juices from the product and ensure a clean display.
77%
72%
Products
Orora Fresh offers a wide-range of custom and stock packaging products. From corrugated trays & boxes to tray liners & flexible bags, Orora Fresh has the packaging solutions you need to safely deliver your produce from the greenhouse, onto the retail shelf.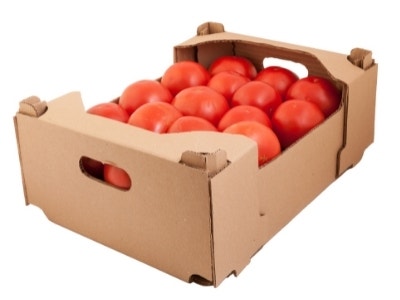 Corrugated Trays and Boxes
Our corrugated trays and boxes are made from durable material that come in a variety of sizes to best transport, save space, and safely pack your produce. Our corrugated products were made with the intent to protect your product and minimize storage costs.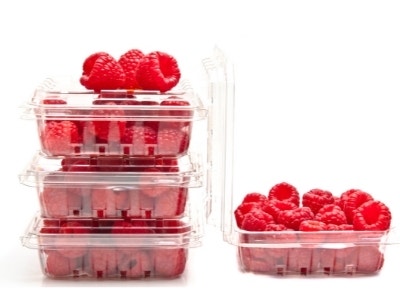 Clamshells
Our clamshells allow your consumers to see the freshness of the produce that you work hard to grow while providing ventilation. Our ventilation design minimizes condensation and provides cooler temperatures to preserve your product. Our locking closure ensures that produce stays secure.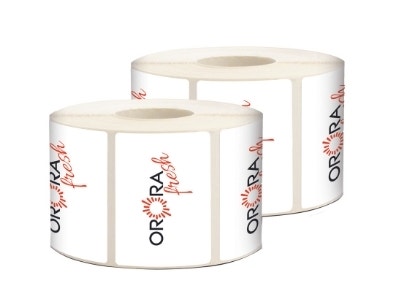 Labels
Our labels provide marketing opportunities for your product with high resolution graphics to showcase your brand while providing the information that your consumers need. We also ensure our labels stay secure on your produce through constant handling, various temperatures, and moisture.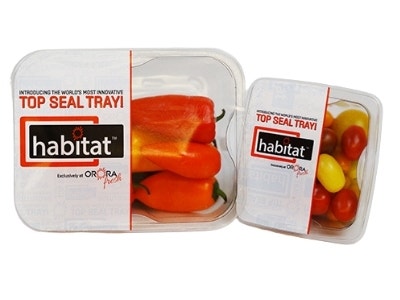 Top Seal Films
Our top seal films are the ideal environment for your produce on the retail shelf. These top seal containers offer protection during transit and a clear display of your product. With a wide range of sizes and custom solutions available, we can create the perfect top seal solution for you.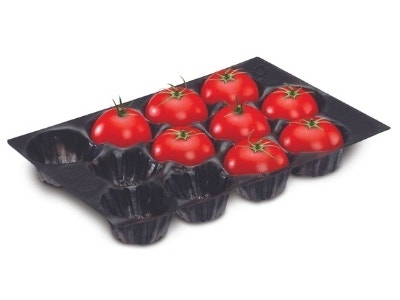 Tray Liners
Our tray liners are specially designed to fit each different product in order to prevent damage during transit. This will lessen product waste and ensure your product arrives on the retail or wholesale shelves just as it left the greenhouse.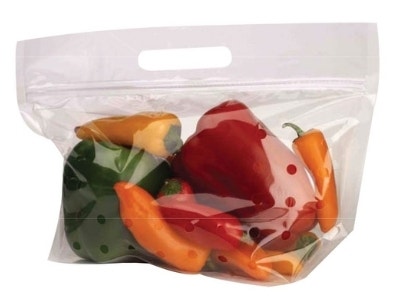 Flexible Pouches & Bags
Our various types of flexible pouches and bags allow our customers to package their products with greater visual impact while yielding a lower overall cost. Our pouches and bags can be engineered to ensure superior safeguarding from moisture, oxygen, and light.